Vampyr - CODEX
Vampyr
is an action packed RPG with a complex but instinctively understandable battle mechanic and investigation, through which you have to collect a lot of clues and interview a large number of people on the streets of London. Using the vampire's skills (and where did you think that's the name of the game?), As well as improvised weapons, such as a medical saw (your doctor's character), you will have to fight your own fears and enemies. The game will also have remote weapons, but so far without details about it.
---
Download:
Vampyr.Network.Fix-CODEX
[ 39.01kB ]
---
Anyone you meet in the game can be your victim, but every murder will violate the delicate balance on the streets of the city. But do not forget that vampires need to eat and «we are what we eat,» so you always have to choose between «good and evil» with every use of «food.»

BE THE VAMPYR — Fight and manipulate with supernatural abilities

FEED TO SURVIVE — Be the savior and the stalker

SHAPE LONDON — A web of interconnected citizens reacts to your decisions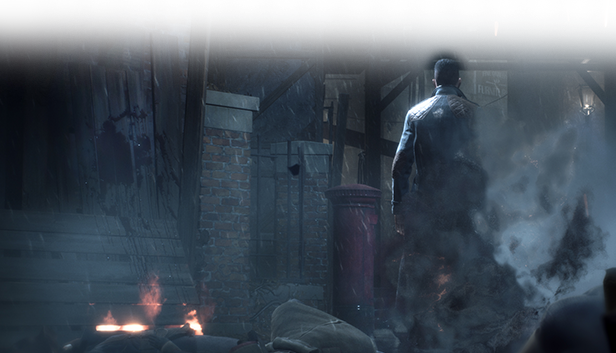 The game will take place in London in 1918, while England only regains consciousness after the First World War and fights the Spaniard epidemic. The game will show us a real «gothic» story about vampires in the real world, without censorship: death and crime are on the streets, and inevitable social and political changes are taking place in the country.
Instructions
To start, you need to download the game files.
Then, unpack the archive with «WinRar» or an analog.
Mount the resulting image in the «UltraISO» program.
Install the game, agreeing with the installation wizard.
Copy the contents of the folder «CODEX» to the folder with the game.
Lock the game folder in the Windows firewall.
Play!